Container Management Cleaning and Moving Equipment
Trident Wheelie Bin Wash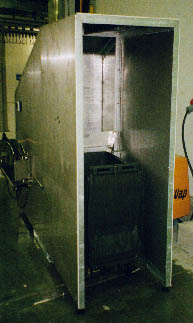 The TRIDENT Wheelie Bin Wash is designed specifically with your hygiene needs in mind. It offers a high powered, competitively priced solution to a wide range of hygiene problems.
The benefits undoubtedly improves the standard of cleanliness which leads to the implementation of better house keeping polices. The TRIDENT bin wash system is manufactured to a high standard using only the best stainless steel, giving longevity to the machinery. It has been designed to take 240/360/1100 litre containers in no fixed order. The waste collection area is fully detachable enabling the removal of large pieces of waste should any waste accumulate, therefore allows efficient operational usage.
Ideally suited to deal with refuse containers generated from markets, hospitals, large holiday complexes and food producers.
Trident Container Tugs and Tow Tugs
The Trident supplied container tugs and tow tugs can be supplied to fit multi-purposes ranging from installing small containers onto compactors or towing 1100 litre wheelie bins round shopping centres and industrial sites reducing the amount of labour content in manual operation.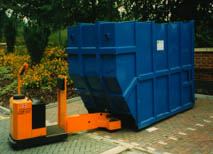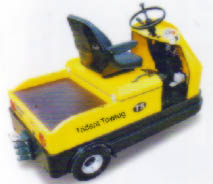 Trident Container Tug (Left) : Trident TowTug (Right)