Civic Amenity Sites
Trident manufactures a range of Waste Transfer Stations & Civic Amenity Sites to suit users' needs
Trident Mobile Roll Packer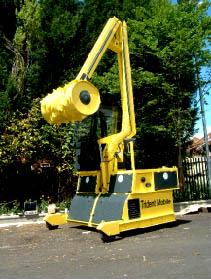 The Trident Mobile Roll Packer is ideally suited for a multi-container operation on Civic Amenity Sites. It works well with wood, cardboard, garden refuse, general waste and light weight metals and plastics. It gives high compaction values and reduces transportation costs.
Trident Mammoth Roll Packer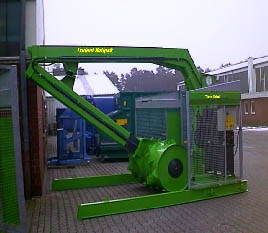 The Trident Mammoth Roll Packer is an ideal tool to be used on applications that have large amounts of wood or cardboard. The heavy drum rolling system offers maximum compaction and destruction to wooden pallets and wooden constructions similar to furniture and replacement windows.